Masha and Bear Educational Games - brain teaser, music and math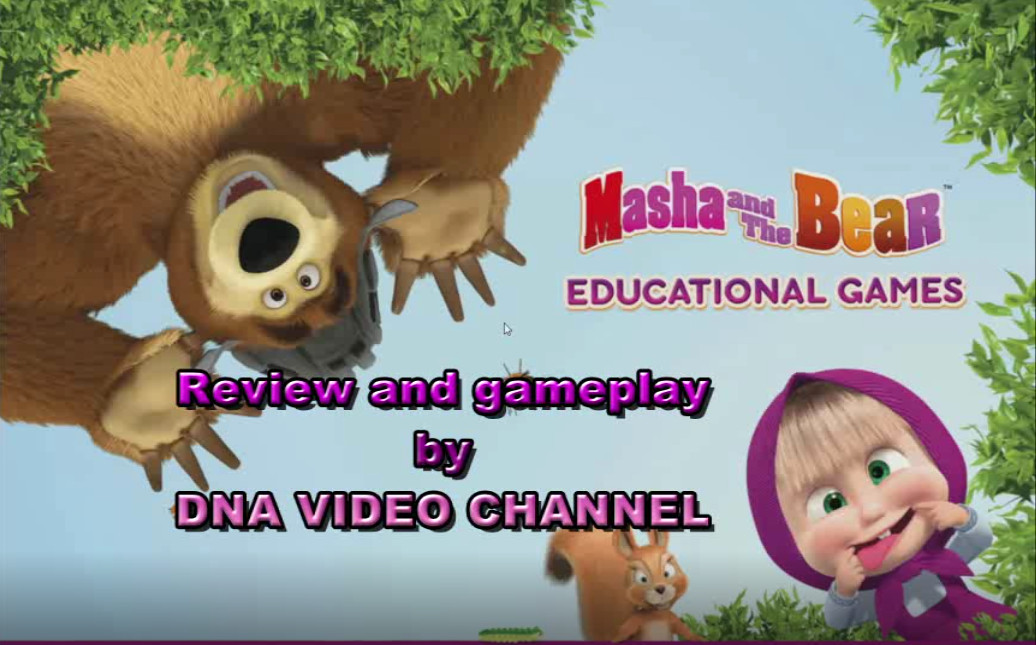 Masha and the Bear Educational Games – Puzzle games
Masha and Bear Children Games are also games puzzles.
Also in this case we talk about games for older children who can at least read.
In fact in this category at the moment there is only the enigmatic puzzle.
If you bought in the past a magazine puzzles, definitely you know the game.
You will have to find all the words in the box on the left, in the letter box in the box on the right.
I've always loved this kind of games, so i can recommend it to an adult audience too.
Masha and Bear Educational Games – Coloring books

Among the educational games certainly could not be missing the drawing.
What activity could be improved design to enhance the expressiveness of the children.
In this section we will find different coloring pages as if it were a classic coloring album.
With the difference that we do not dirty anything and we can recolor the design as many times as we want and each time with different colors.
Masha and Bear Educational Games – Conclusions
We came to the conclusions on Masha and Bear Educational Games.
As mentioned at the beginning of the article, it was a long time since I reviewed children's games as I had not found really interesting games.
Masha and Bear Educational Games, however, impressed me positively.
My five-year-old daughter is very willing to play with it and is able to use most of the games, and i am happy that she plays with something educational rather than wasting time with completely useless or even non-educational pastimes.
The sticking point in this game is represented by advertising.
Too invasive and too frequent.
If i step from one game to the other to see what they are dealing with, advertising.
If you pass two three levels of a mini game, advertising.
I want to play with mini games that are not completely free, advertising (in this case it could also be there).
Ok you can disable it once and for all by purchasing the game, but I would have preferred that in the free mode the advertising was less invasive, as in many other games.
Apart this, i recommend downloading the game on your children's tablet and letting them try it.
If they are lovers of Masha and Bear, certainly will love this game.
Here is the link to the download for Android:
Download game from Google Play Store
and here the IOS version:
Download the game from the app store
If you liked the article, share it with your friends to support the blog and subscribe to my pages and my YouTube channel.
It costs you nothing, but for me it is an incentive to continue.
Hello and see you next time.
Andrea