Although with a few days of delay, I wrote this article on the official release of Fire Emblem Heroes.
These days I had the opportunity to better know the game so we can bring you more information about it.
As mentioned a few days ago in the article in which I anticipated its release, Fire Emblem Heroes is the last chapter in the Fire Emblem saga, the acclaimed tactical battle strategy game.
Here is my video introduction to the gameplay of the game that you can find on my YouTube Channel:
Fire Emblem Heroes – Simple tactical or adventure game?
Very often on Android or IOS and especially in the case of free games, even in the presence of game purchases, there is a total lack of history and depth of play.
This means you have to deal with games that are reduced to simple, unattractive pastimes for those who love games a bit thicker.
Fire Emblem Heroes is an exception to this rule and offers an all-encompassing story to follow and will prompt the player to resolve the various missions to find out what's going to happen.
In this game your alter ego is evoked into a world of heroes in order to save it from the destruction and invasion of a scary enemy who through the use of "contracts" subjugates the other worlds of heroes and uses them to their liking.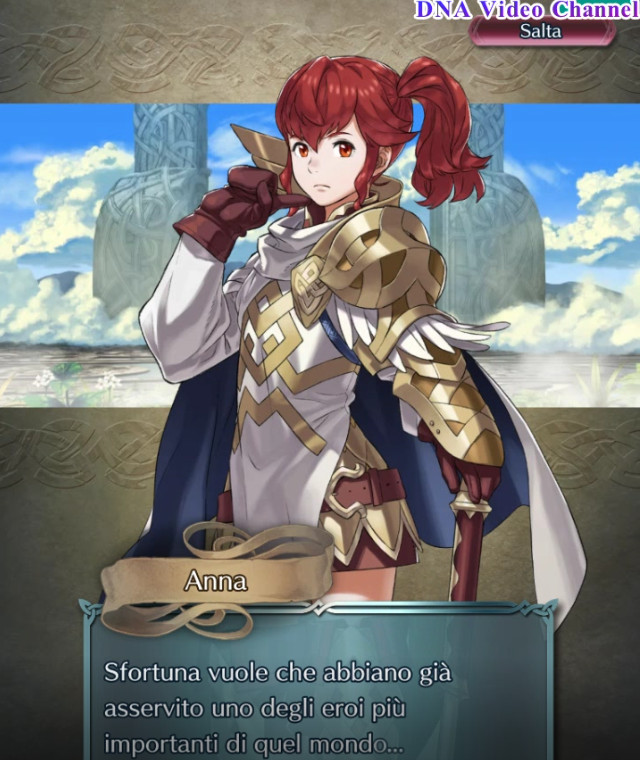 You will be the hero of legends, strategist and with the ability to summon other heroes to fight at your side.
This results into the ability to buy new heroes with the spheres you will gain by solving missions or goals.
The spheres are also useful for the enhancement of their castle, which in addition to offering a change to the graphics of how the Heroes Room is presented, will increase the experience gained during the missions.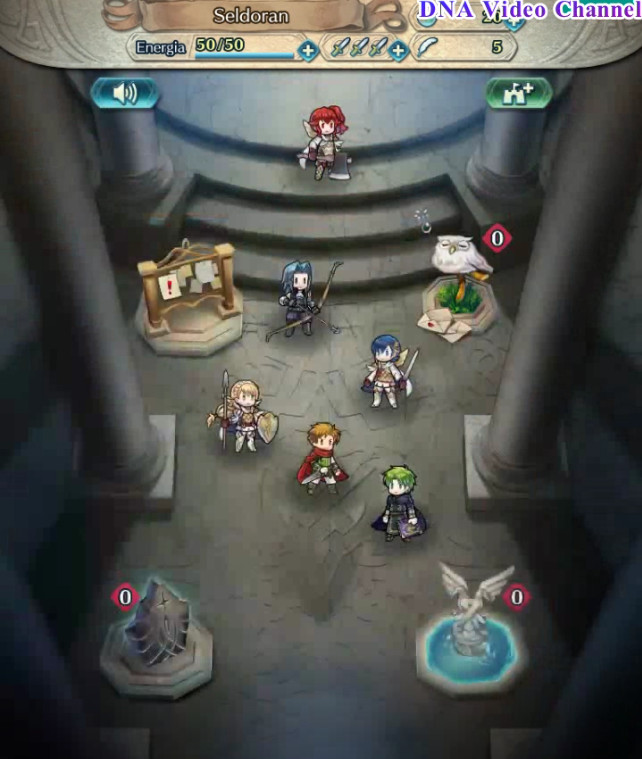 Fire Emblem Heroes – Pure state strategy
Each battle of Fire Emblem Heroes takes place in a tactical grid where the characters will move once in a row.
Gaming commands are extremely simple.
With a simple drag of the character, you can move, attack or enhance / heal your allies.
In each mission we will find our 4 characters of the team chosen earlier.
We find the system of strengths and weaknesses that made the famous Fire Emblem. Sword beats ax beating lance, which closes the triangle by beating the ax.
Attacking a weak enemy to the type of character used for the attack will have a devastating effect, in the opposite case your damage will be greatly reduced if not cleared.
This applies to both you and your opponents, so be careful to plan for good movements and attacks to maximize the damage done and decrease those received.
Do not reveal your weaknesses to enemies and always try to take advantage of that, just so you can bring home the victory.
Fire Emblem Heroes – Increase level and unlock ability
At each completed mission, including the training tower missions, you gain experience points that will allow you to raise your character's level and acquire skill points as well.
With each level increase, the characters will increase their stats, so it's vital to gain experience to solve missions with ever-stronger enemies.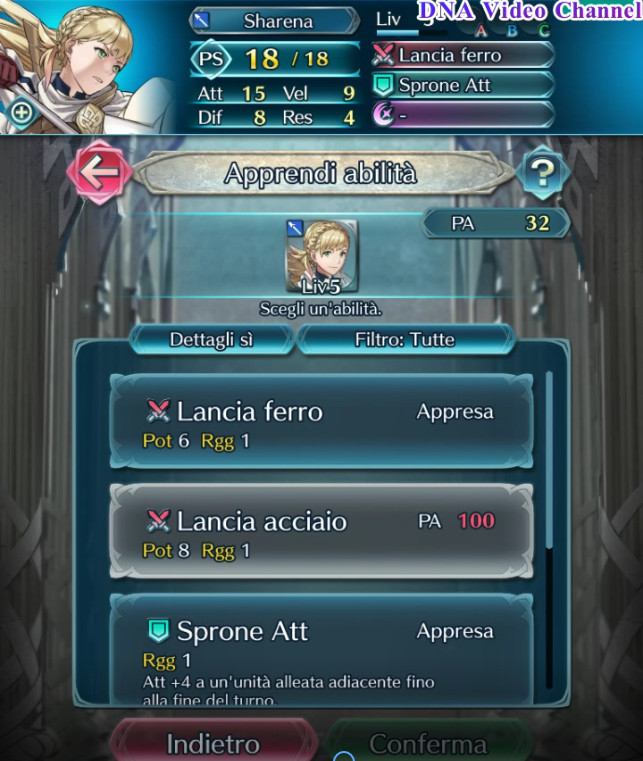 Instead, you can use the skill points to unlock your character's abilities. Strangely, even the weapons will be unlocked in this way, so let's forget the strongest weapon search or more power equipment.
So let's see it, in Fire Emblem there are excellent smiths that will always produce the best weapons, the character just has to learn how to use it.
Fire Emblem Heroes and PvP
Maybe one of the biggest flaws in the game is the PvP that I did not really like.
First of all, it is not possible to deal with PvP as many times as I want, but we have only three attempts per day, if we want to reload the swords, naturally not free.
Secondly, the PvP in Fire Emblem Heroes is not a true "player vs. player", but a "player vs. artificial intelligence that commands a team of another player".
Maybe they'll improve it, but at the moment I do not like it.
However, for each attempt we will choose the difficulty of our opponent, the more difficult the opponent will be, the more points we will earn if we bring home the win.
Fire Emblem Heroes – Evaluation and conclusions
Fire Emblem Heroes is one of those games that rarely appear in the gaming world.
Aside from the usual energy and purchases of characters with only balls that can be earned with great difficulty or by providing their money, the game is completely playable even without purchases in app, and if you just want to enjoy the story without becoming the champion of the game's champions, you will not have to spend a penny.
Strategic lovers will love it, it's a must for Fire Emblem lovers, and in general is a game that I recommend everyone to try.
Here the download of the game:
Download the game from the play store
Update: After a month or so of the game, i add some impression on the game that initially i could not give.
Fire Emblem Heroes is constantly evolving and new releases and new missions or events have come out very frequently.
The problem that gives me no little hassle is the amount of energy that must be used to deal with missions or workouts for characters with a very high level.
For example if you want to train a level 37 to bring it to 40 with a full energy bar managed to make just 5 missions, then you have to wait hours for recovery.
Ok maybe doing so we are not level 40 in a day, but in my opinion it's a big limit.
Often it happens that when energy ends, the only alternative is to play with others games and try again after half a day.
Another negative impression, perhaps too much depends on my experience in this kind of games.
After a while I found myself saying that it is always the same thing and very repetitive.
Tell me what you think about with your comments and remember to subscribe to my pages and to my YouTube channel to follow my blog and my articles.
Share and comment, your interventions push me to keep the blog alive.
Hi and to next time
Andrea